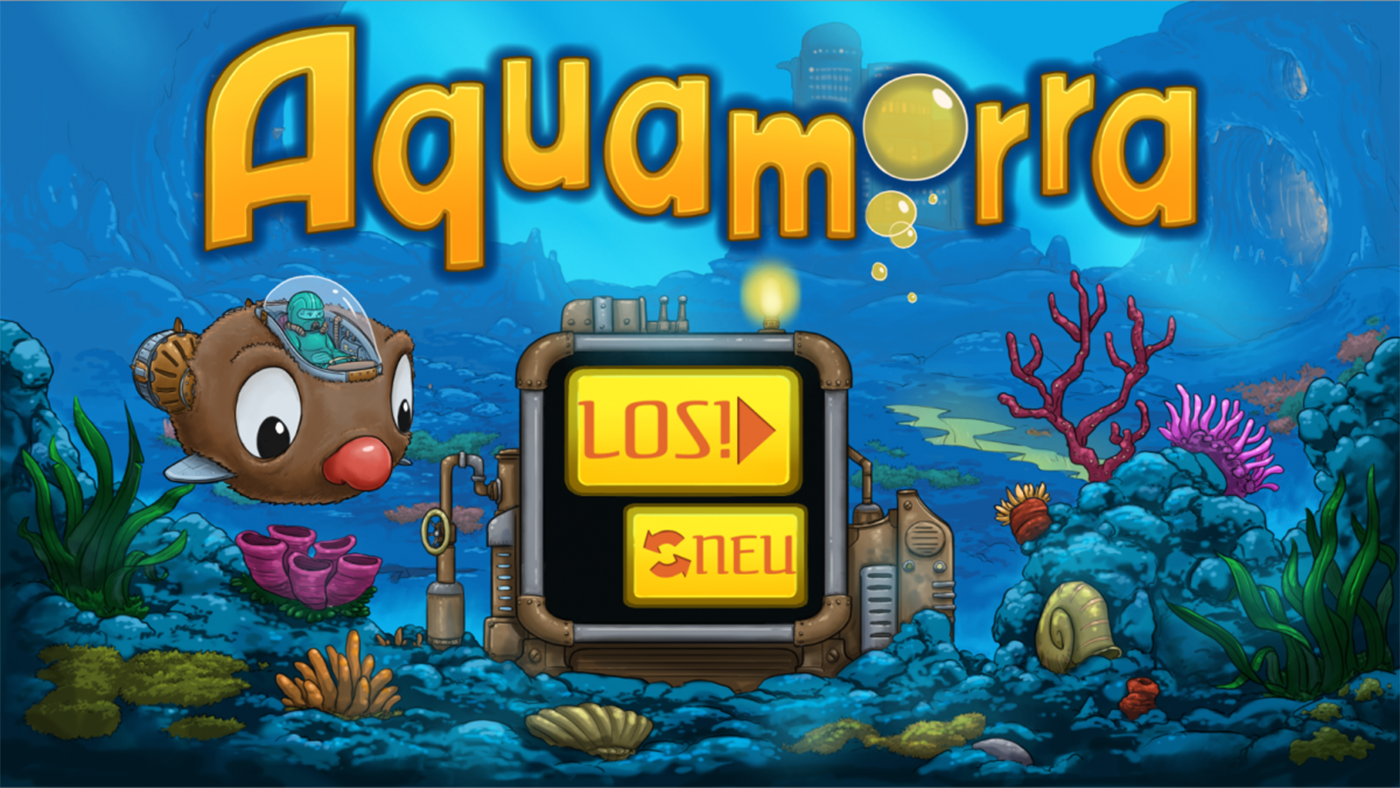 Aquamorra is a supporting game for children and young adults throughout their adipositas therapy.
It was developed in close cooperation with the Sigmund Freud University and the Obesity Academy Austria. It thus presents an innovative link between game design, pedagogy and psychology. Aquamorra uses the particular characteristics of games and implements them into the three pillars of adipositas therapy: diet, exercise and behavioural change. It can be seamlessly integrated into existing therapy settings and supports a playful interaction between clients, therapists and families.
As an original approach in the field of serious games, it explores new aspects of game-application. These manifest in the ingenious and user-friendly game design which includes latest innovations in game-technology such as artificial intelligence.
How do you play it?
The game is based on the principle of "learning by doing". As captain of a submarine, the player steers through the world of Aquamorra and has to continually feed his or her boat in order to move along. Through the different options the game provides, reaching from ship-building to trading, rescue missions and obstacles, the player develops a feeling of what makes a good diet and what effects certain food has on our bodies.
The learning process is transferred into real life via action cards that give therapists and family the possibility to engage in joint activities such as exercise and cooking.
Beta-App
Aquamorra is being tested from spring to autumn 2017 in Salzburg. You can acquire the beta-version for iOS/Android at ISGinnovations at
www.aquamorra.com
.
Partners
ISGinnovations GmbH
Sigmund Freud Privatuniversität
Obesity Academy Austria
OFAI - Austrian Research Institute for Artificial Intelligence
Stefan Prochska